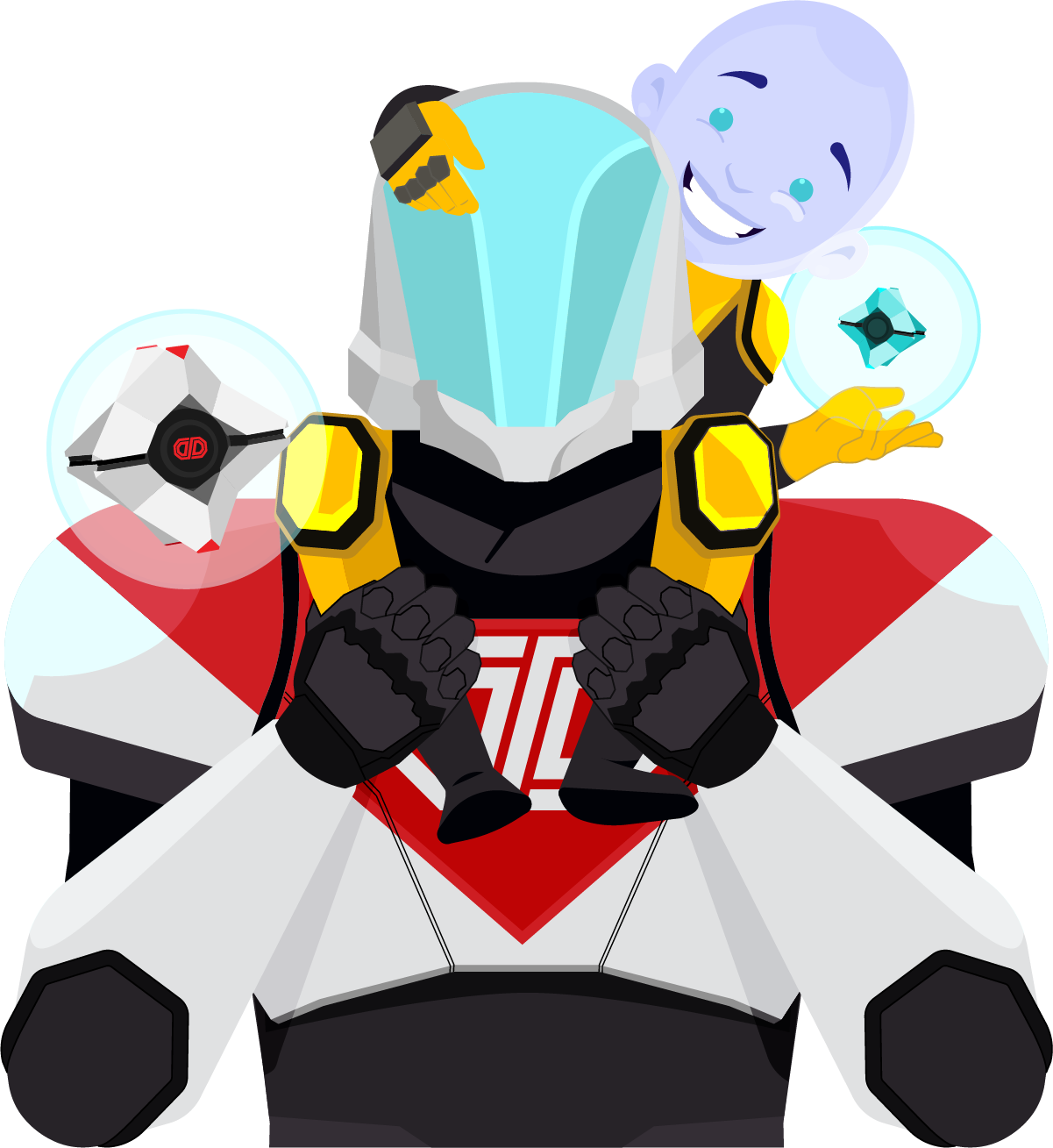 The official Dadstiny Community! We are Guardians with kids. Join u, chat, support, and gear up. It's hard to find time to play when little lights are involved. This group understands.
Share strategies, form meaningful Fire Teams, participate in Weekly Raids, Crucible events, and meet new Guardians.
Official Dadstiny Clans //

SUPPORT DADSTINY //
There are multiple ways to support this amazing community that will cost you absolutely nothing.
Join up and meet new folks.
Jump into our bi-weekly streams and chat with our community.
Give us a shout-out on social media to keep the conversation going.
Click through the site and if you enjoy our content, share it with a friend.
If you want to get really spicy, Dadstiny has merch! Sales go to the maintenance of this site and the group activities we have planned. All is appreciated.
We also support the Bungie Foundation whenever we can. We do it for the children!
Eyes up Guardians!